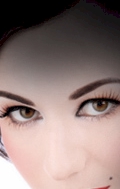 I placed a poll on this site to determine the percentage of men who are interested in shemales for serious romantic relationships vs. those who are only interested in shemale sex dating or dating a shemale for sex only. The results of the poll after a few weeks showed that over 60% of men were interested dating shemales for a relationship. As of today that percentage has dropped to about 47% and the percent of men interested shemale sex dating is around 33%. That leaves 20% of men in the undecided category. My intuition tells me that most of the men in the undecided category would probably be more interested in dating shemales for sex also.
Although I created this site to to provide advice to men who are interested in dating shemales to form a romantic a relationship, I am realistic enough to understand that a serious relationship is simply not practical for many people for a wide variety of reasons. However, sexual needs and desires don't disappear just because one is not in a relationship. I can personally relate to this fact.
When I was in my early 20′s it seemed impossible for me to find a guy who was interested in having a real relationship with me. This was very difficult for me because I am a hopeless romantic at heart. So after many failed attempts I gave up on the idea of finding the love of my life and became very jaded. However, because my sexual energy was very strong, I needed to find ways release it and doing so by myself just wasn't enough therefore I engaged in sex dating.
I was very selective with regard to the men I dated for sex. I did it honestly and responsibly and had many exciting and fulfilling sexual encounters as a result. Now I am blessed to be in a wonderful relationship with a great guy and sometimes when I reminisce about my wild sex dating experiences, I have no regrets. It was the right thing for me to do at that time of my life.
So if you are interested in dating shemales for sex, go ahead and do it. There are many shemales who are interesting sex dating as well. Make sure you are honest and responsible and never make the mistake of pretending to want to be in a relationship when all you really want is sex because that will give you bad karma.
Hugs & Kisses
Dee
xoxoxoxoxoxox