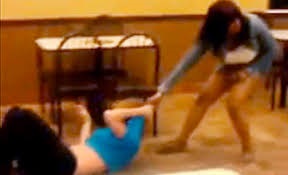 Transgender violence is a persistent problem today despite the great progress that has be made with regard to raising public awareness about transgender issues.
This is a particularly sensitive issue for me because as a teenager, I was gang raped and raped by a member of my own family. I really thought I was going to be murdered after the gang rape but the leader let me go for some reason. I never went to the police  to report the attack because  I knew from experience that they  would not have taken me seriously as a transgender person. Thankfully, I managed persevere despite these traumatic experiences. Others are not so fortunate.
If you do a search on the term "transgender violence" you will find an endless list of recent violent incidents that resulted in severe injury or death. This violence is not limited transgenders either. Friends and lovers of transgender women have been targeted for violence as well. Once such violent incident was depicted in the movie Soldiers Girl. The movie was about an army soldier who fell in love with a transgender woman and was killed for it.
If you are seriously interested in dating a transgender woman then you must be prepared for the possibility of violence directed at her and yourself. I have a friend who operates a self-defense business. I convinced him to off an exclusive discount to the transgender community. As someone who is interested in transgender dating, this includes you too.
So you can visit HighTechSelfDefense.com an use discount coupon code,  tg15, to get a generous 15% discount on all kinds of self-defense items such as stun guns, pepper sprays, tasers, batons and other types of personal protection devices.
Stay Safe!
Hug & Kisses
Dee
xoxoxoxoxoxo